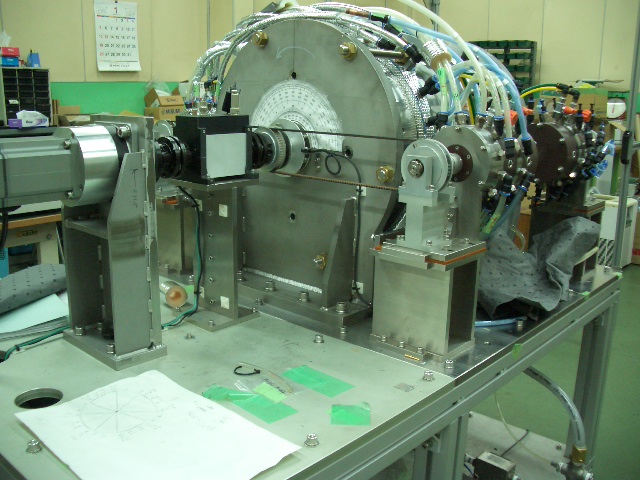 This refrigerator does not use chloro- fluorocarbon (CFC) or substitute CFC, while uses magnet-caloric effect. Some materials have this effect that heat generation and absorption are occurred when the materials are magnetized and de-magnetized. It is important to use magnet-caloric effect for cooling effectively.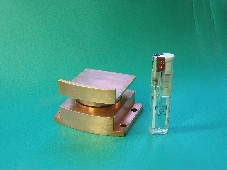 A thermo-electric element, its electromotive force is a few millivolts, can supply a few hundred ampere current to a HTS magnet, because the electric resistance of HTS magnet is less than a few micro-ohm.
We have demonstrated an excitation of 1 tesla class HTS magnet using a thermo-electric element. The size of the element is only 3 cm x 3 cm square and 1.8 mm thick. This is so small and light compared with a conventional power supply for HTS magnet. We are exploring the applications of this system (e.g. for a plasma magnetic sail space craft, as a mobile magnet)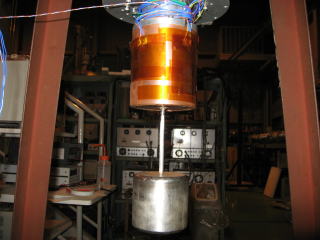 Refrigerants for superconducting magnets or devices, such as liquid helium and nitrogen, vaporize due to heat leakage from the ambient temperature surroundings. This thermo-syphon condenses the vaporized gas into liquid and returns it to a refrigerant-storage vessel.
If we equip this device to a cryogenic system, refilling of refrigerant becomes no need. The vaporized gas is condensed in the upper part of the thermo-syphon using a cryocooler and the condensed refrigerant flows down to the storage vessel because of gravity. Development of thermo-syphon as small as we can and having larger condensation ability is going on.

profile
Suzukakedai Campus G3-412 / tokamura[@]es.titech.ac.jp
〒226-8502
4259 G3-39, Nagatsuta-cho, Mifdori-ku, Yokohama

---